Blog
VLBG Load Ring
October 16, 2014
Ultimate Safety in Lifting: Lifting Point for Bolting Range
RUD offer a wide range of lifting and lashing applications, which include both welded and threaded types, covering a working load capacity range from 0.6 to 200 tonne. Offering over 500 different tested and certified lifting/lashing points.
The RUD VLBG offers a range of advantages; firstly it can be turned 360°, aligned to the direction of the pull. The load ring can be tilted which guarantees a full working load limit in all load directions. Complex lifts where the load has to be manoeuvred and tilted in all directions can be safely and effectively done with the use of the VLBG load ring.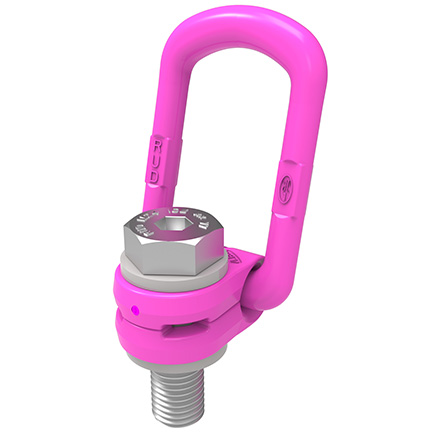 The RUD VLBG offers ultimate safety in lifting and is used across a wide range of industries from construction, entertainment, general lifting, engineering, MOD and many more. For more info click here.
RUD offer a wide range of lifting points for bolting, as shown below: Lifting for Bolting Range