News
Get your Vehicles Winter Ready with RUD Snow Chains
November 29, 2016
With the met office warning temperatures to plummet and snow & ice to hit in the coming months it is important to make sure your vehicles are winter ready
RUD manufacture and supply a wide range of snow chains suitable for passenger cars, 4×4's, SUV's, vans, trucks, buses, working machines, commercial and emergency services vehicles. With over 140 years of experience behind them, our snow chains ensure ultimate safety and offer maximum traction on snow and icy roads.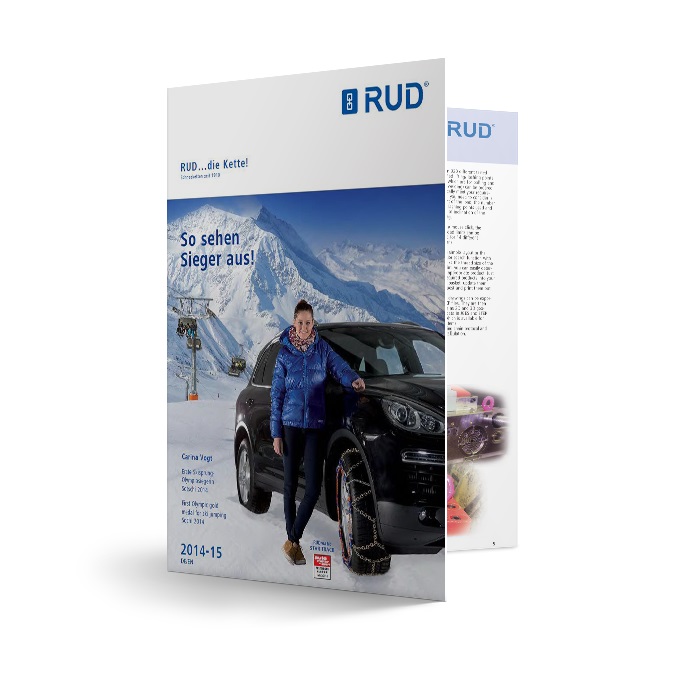 Whether you need snow chains for a passenger car, 4X4, SUV or truck we have snow chains to suit your vehicle requirements. Our snow chains for Passenger cars / SUV's and vans are robust, easy to fit and offer a high level of traction on the roads. The RUD comfort CENTRAX snow chains are known as one of our simplest & easiest to fit, simply mount the adapter and the chain is fitted from the outer side of the wheel without the use of any tools.
The RUDmatic Hybrid snow chains offer excellent protection for light alloy rims and maximum traction on snow and ice. Made from a combination of textile and steel chain they are straightforward to fit due to their light, space saving design.
RUD compact GRIP snow chains are practical and robust chains which are suitable for both front and rear wheel drive vehicles. They offer a body to tyre clearance of 12mm, a diagonal configuration track pattern and integrated rim protection.
Perhaps you need snow chains for slightly larger vehicles such as trucks or buses or commercial or emergency vehicles. We have snow chains to suit a wide variety of vehicles. Our innovative ROTOGRIP automatic snow chains are increasingly popular for road haulage, buses, public transport and emergency service vehicles. Simply switch on from the driver's seat when the weather becomes dangerous and off when the road is clear of snow and ice
With snow and ice being forecast to hit the UK over the coming months it makes sense to ensure your vehicles are winter ready and able to get to their destinations regardless of the weather conditions. RUD can recommend the best snow chains to suit your vehicle and usage requirements to ensure ultimate safety on the road this winter.
Why not download our snow chains brochure https://www.rud.co.uk/brochures/ or contact us for more info https://www.rud.co.uk/contact/