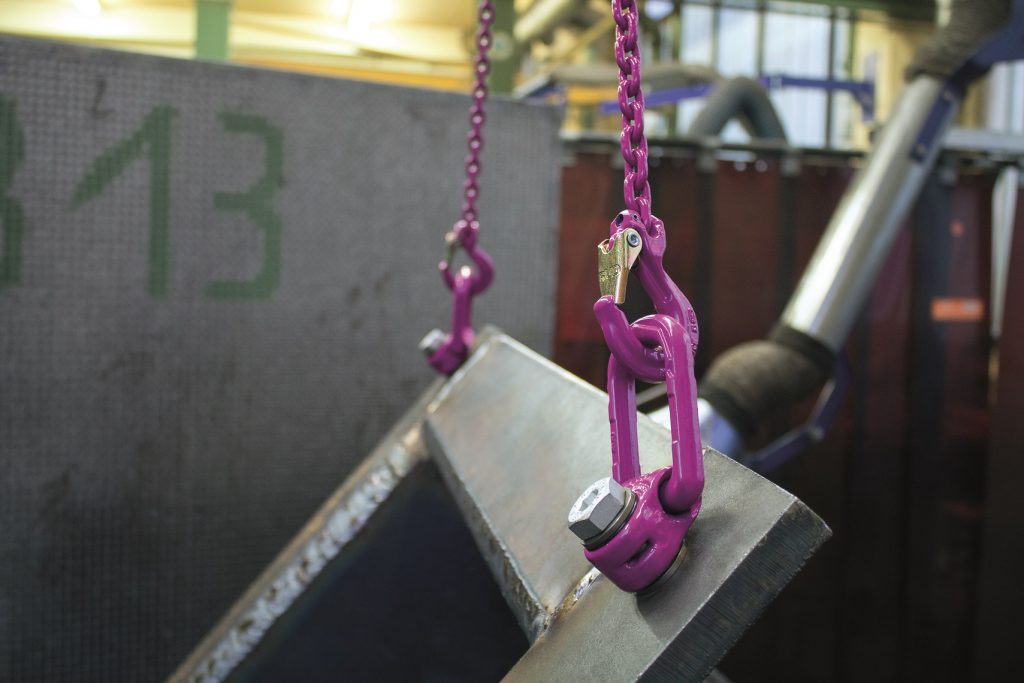 Blog, News
ICE-LBG-SR Load Ring
May 1, 2018
Lifting, Turning & Rotating under Full Loads vertically or horizontally
The ICE-LBG-SR Super Rotation Load Ring offers the ideal solution for lifting, turning & flipping at high working loads. It rotates 360° in all directions under load with an innovative ball bearing technology which offers a smooth rotation.
The advanced double ball bearing technology means that lifting, turning or rotating under full loads, vertically or horizontally can be done safely without the chance of the bolt opening mid lift.
The demand for safety lifting and turning at high working load limits resulted in the creation of the completely new bolt, the RUD "ICE bolt". RUD developed the revolutionary patented fine grain steel bolt which offers an impressive impact strength of 56 Joule.
The ICE-LBG-SR offers a safety factor of 4:1 and is operational from -40°C to plus 300°C. Clear markings are displayed to indicate the minimum working load limit for all loading directions and patented markings highlight to the user when the product is no longer safe for service.
The ICE-LBG-SR load ring, with its double ball bearing technology and robust ICE bolt has solved a real problem in the industry. It offers the safety factor when lifting, turning, rotating and tilting under full loads. The bolt will securely stay firmly fastened under full loads, vertically or horizontally.
Contact us now for more information or download our Lifting Points Brochure