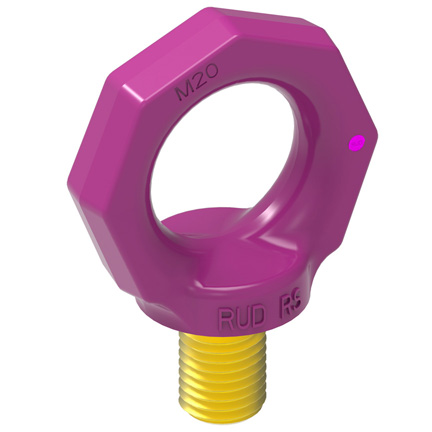 Blog
RUD Lifting Equipment for Cold Temperatures
July 10, 2018
Operational Down to -60°C
The RUD Lifting equipment range offers many advantages to the user and equipment being lifted, from our high working load capacity range of 0.6-250 tonnes, 4:1 minimum safety factor for lifting and ability to work across varied temperatures as low as -60°C to as high as 300°C.
Our RUD IRS-LT ICE-Eye bolt has been specifically designed for low temperature operation down to  -60°C to plus 200°C. The eye bolt offers a safety factor of 4:1, is 100% electromagnetic crack detected and is embedded with the RUD RFID chip.
The IRS-LT eye bolt perfectly complements the RUD ICE range of chain slings which are also capable of operating down to -60°c to +300°c. The IRS-LT eye bolt and ICE chain is coated with RUD's innovative pink powder coating which acts as an overheating indicator, showing the temperatures in which the chain can be safely used. The chain will turn from pink, to brown, then black once the chain has reached above the operational temperature of the chain, highlighting that the chain is unsafe to use and must be taken out of service.
The VLBS-U-LT welded load ring offers another low temperature option operating to temperatures as low as – 45°C, making it a perfect option for many specialised lifting projects. It can be supplied from 2.5t to 10tonnes, offers an increased 50% working load limit and suspension ring pivots 180°.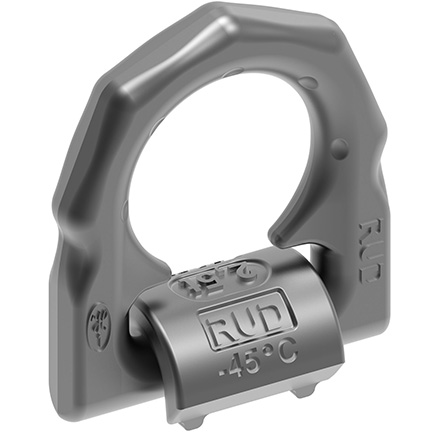 Quality lifting equipment when operating in changeable temperatures and working environments is crucial. Contact us now for more info